A new trendy boutique can now be found in the heart of Organ Mountain High School that serves as a place where students are always welcome to browse, shop, and dress-up, any time. Dr. Jamie Baker, Assistant Principal at Organ Mountain High School and her staff wanted to do something that would have a positive impact on students at school.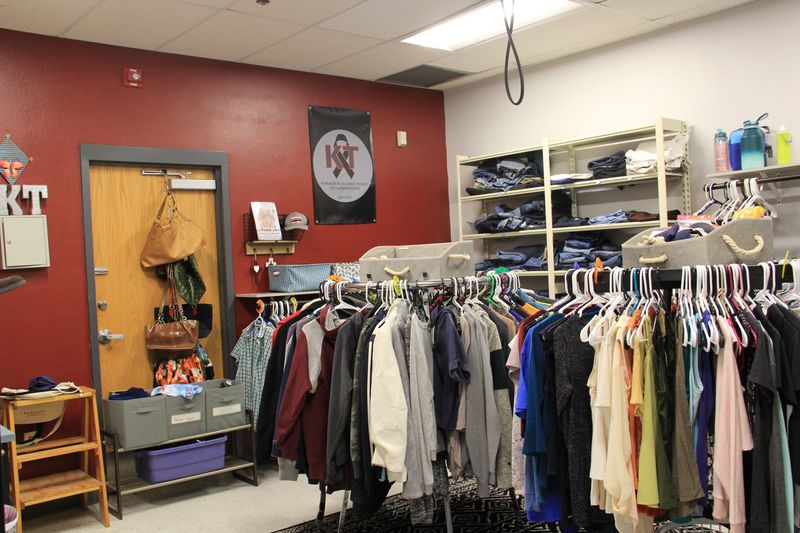 During the pandemic, Dr. Baker said teachers at the school collected clothing, shoes, and other items to provide to any student in need. In February of 2021, students and staff were shocked with the tragic news that LCPS' Superintendent Dr. Karen Trujillo had passed away after being struck by a vehicle while walking her dogs. After hearing about Karen's passing, Dr. Baker held a meeting with her staff on Zoom, where they shared favorite memories of Karen, what she meant to students, and the education community.
The mantra, "Bloom where you are planted" came to mind, as they were the words Dr. Karen Trujillo would often share. Karen who dedicated her life fearlessly advocating for students, teachers and staff. It was then, the group collectively decided to take what had been started at Organ Mountain High School and dedicate a special space to honor her memory that would serve the children, community, and the families of LCPS. That was the start of "Karen's Closet."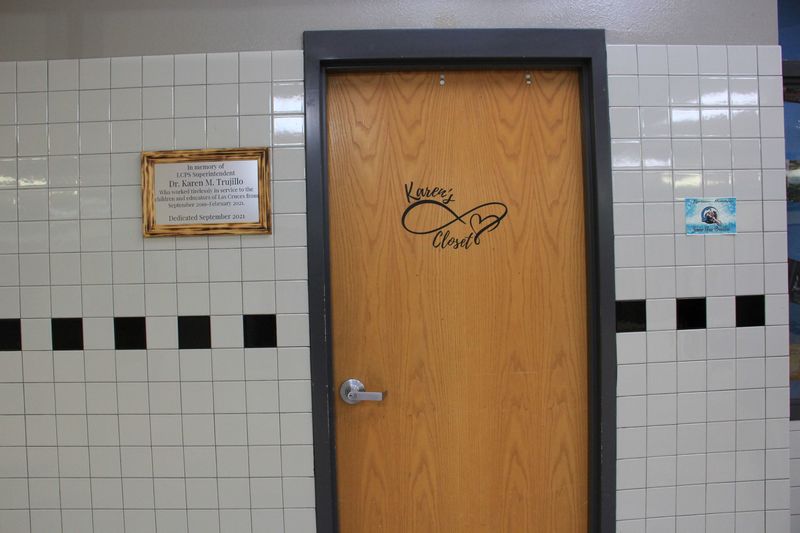 On April 22, Karen's husband Ben Trujillo was invited to OMHS to give a presentation at the school's induction ceremony for the National Honor Society. Before the ceremony, Mr. Trujillo got to visit Karen's Closet and was moved to tears. In Karen's Closet, you'll find stylish clothes, shoes, jewelry, hygiene products, professional attire, clothes for prom and much more. Karen's Closet is painted red, Karen's favorite color, and is filled with words of encouragement on the wall, including "Bloom where you are planted" and "So many things are possible just as long as you don't know they're impossible." from her favorite book, the Phantom Tollbooth.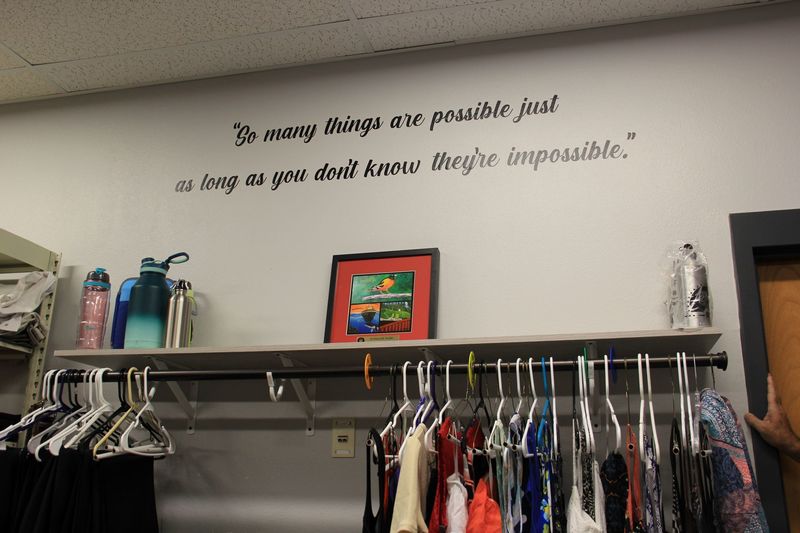 Donations for Karen's Closet came from within the school and community. National Honor Society students at OMHS have been collecting donations for newer items for Karen's Closet. The entire wardrobe from the movie "Walking with Herb" was also donated to the closet in coordination with staff at NMSU. Karen's daughters have also donated personal items of their own and some of their mother's T-shirts for Karen's Closet.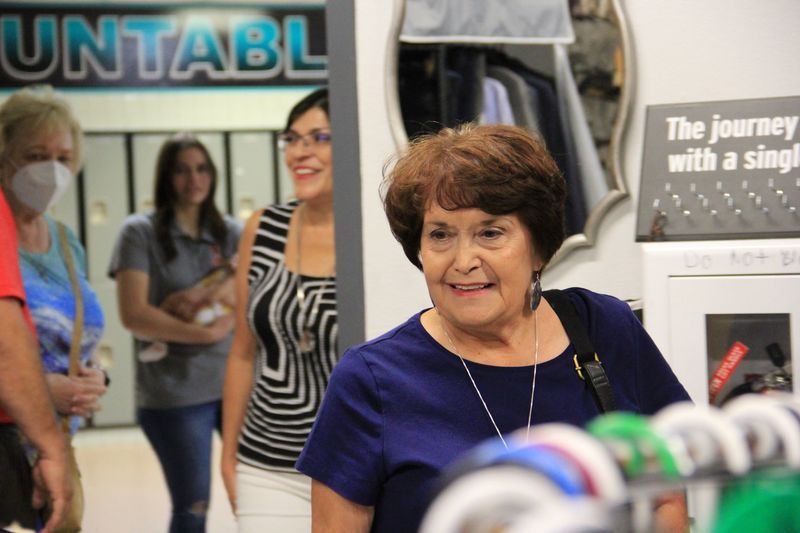 "It's really opened up our idea of what it means to truly care about your community," Dr. Baker said. "It really feels like home in there, and that is something that Karen really excelled at, and we want our castle and our Knight family to know what we want that for them as well."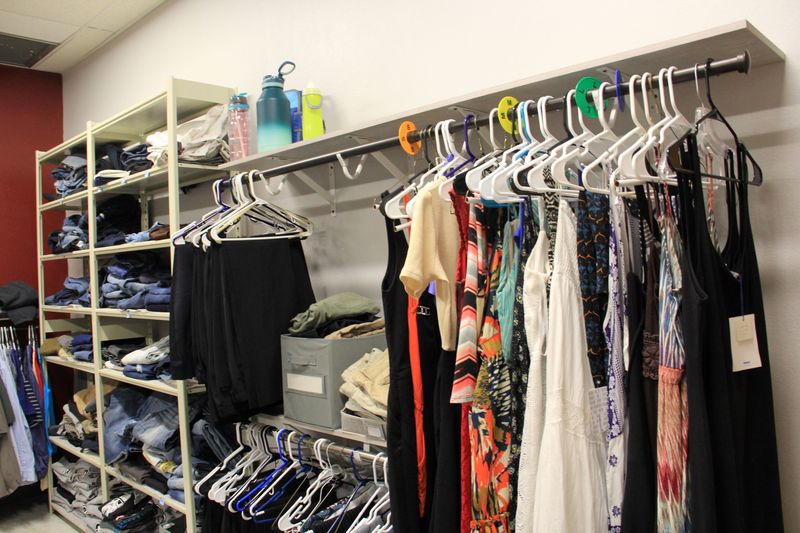 On May 12, OMHS held its first poetry contest in Karen's name. Karen's family and Howie Morales, Lt. Governor of New Mexico were invited to attend the event and take a tour of Karen's Closet. The tour included Karen's husband, Ben, her two daughters Taralyn and Taven Trujillo, her mother Bernadette Apodaca, her son Tim Trujillo, who joined the tour virtually, Karen's grandchild Brooklyn, Lt. Governor Howie Morales, Dr. Timothy Hand, Louie Lucero, Assistant Principal at OMHS, and family friend, Sharon Kolosseus.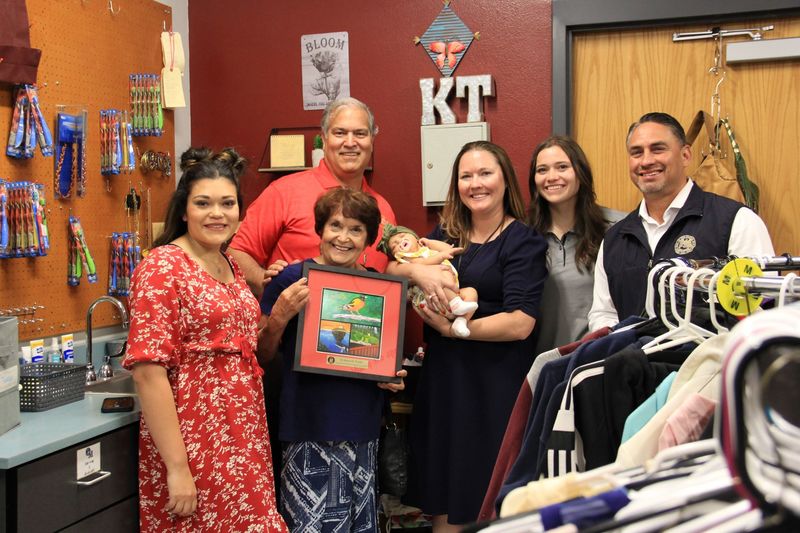 During the tour, Ben Trujillo donated a copy of Karen's artwork, which was placed in Karen's Closet near her the mantra from her favorite book. Karen's Closet is open to any and every student at Organ Mountain High School. Mr. Trujillo talked about his wife's lifework and the importance of changing the narrative for education in New Mexico and linked it with the hashtag of #BeAKaren that serves as an example of changing the negative stigma the internet created behind the name "Karen."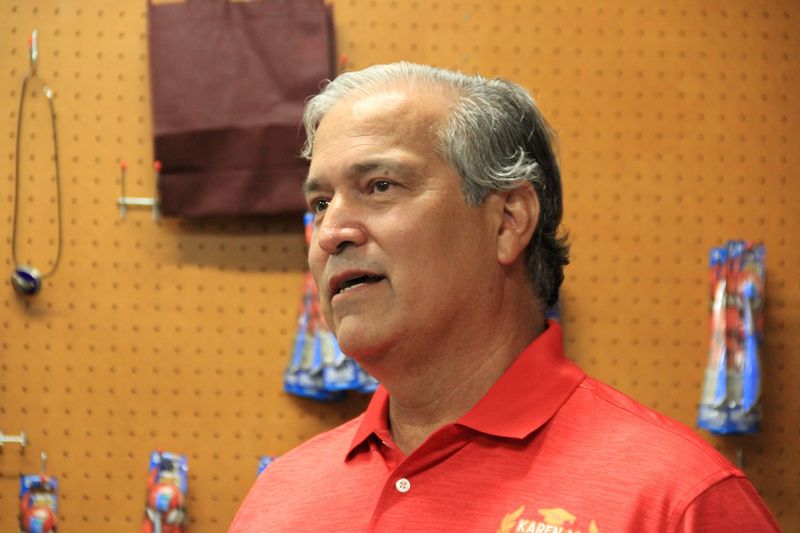 "So when you see our hashtag, or scroll past a post about the "other" Karen's, remember what #BeAKarenNM exemplifies," Mr. Trujillo said. "Help us be the change the world needs for our students, our teachers, and our future. Karen wouldn't want it any other way."
***